Portfolio – Illustrations
I invite you to familiarize yourself with my portfolio of illustrations, where I present my latest projects.
I create illustrations for various projects, such as flyers, advertisements or websites. I encourage you to see my portfolio to see how my illustrations can diversify and enrich your project.
Goforworld
"Kamil has shown himself not only as a creative graphic designer, but also as a person who knows what good communication means. The projects were prepared quickly, while maintaining high quality.
We can recommend Kamil Kuchnio to anyone who is looking for skills, talent, and a reliable approach to every project!"
★★★★★
Jarosław Kuźniar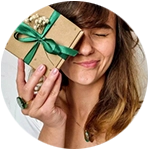 Kasia Tobor
"I am extremely happy that Kamil was recommended to me. My jewelry needed someone who would approach the subject with great sensitivity and taste.
as well as suggest what could be changed and what needs to be improved in the store. I am very pleased with the cooperation and I can wholeheartedly recommend Kamil."
★★★★★
Kasia Tobor

Małgosia Zmaczyńska Podcasty
"Year. I've been meaning to tidy up my website for exactly that long. So I've lost at least 11 months,
when all I needed to do was reach out to Kamil.
And bang! The website that I dreamed of from start to finish – done.
So functional and beautiful, just as I wanted it."
★★★★★
Małgosia Zmaczyńska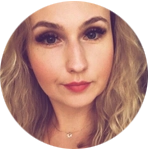 Warsaw Luxury
"Working with Kamil is pure pleasure. He met every request and suggestion regarding the website project. He has a very professional and individual approach to the client. I wholeheartedly recommend him."
★★★★★
Aleksandra Cebula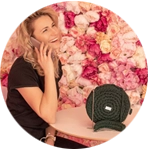 Nash Bags and Accessories
"I am thrilled! A patient and straightforward person! Comprehensive support and assistance. I recommend him wholeheartedly. I had no idea how to start making a website, but Kamil helped me with everything!"
★★★★★
Natalia Szaatewicz

Danuta Awolusi Pisarka
"I appreciate Kamil for many things. He is creative, nothing is impossible for him, he always fights for quality and has great patience with projects. He is an aesthete, graphic designer, draftsman, artist.
With Kamil, everything must be perfectly composed, and the results are always excellent. I am proud of the website he prepared for me. It is exactly what I dreamed of. I recommend!"
★★★★★
Danuta Awolusi